Maintenance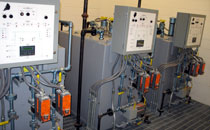 We provide testing, repair and preventative maintenance for all types of fuel storage systems including day tanks.
Upgrades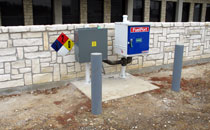 We provide and install remote fuel fill stations for emergency generator fuel storage.
Repair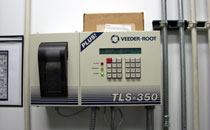 We provide testing, repairs and upgrades for all types of fuel storage tank monitoring systems.
What We Do
We provide a service many fuel equipment companies don't have, namely, the resources and expertise when it comes to Emergency or Back-up Power Generator Fuel Systems. We also offer the same services for Fuel Storage Tank Monitoring Systems, Fuel Filtration/Polishing Systems, Automated Fuel Control Systems, Fleet Fueling Systems and a host of other services for this industry.


Philosophy/Mission Statement
This is a new company with a lot of history in our industry. History is important to us as we strive to build a lasting relationship with those that need and will use our services. It is also important for us to build a lasting relationship for those whose services and equipment we rely on every day. As we continue to turn the pages towards our future, we also look at our past and have good thoughts about what we've been able to accomplish. Our goal is to provide a quality service above and beyond our customer's expectations at a fair price. We're focused on a lasting relationship that is built on trust and a commitment to our customers needs, while at the same time, keep our commitment to our families and their needs.
New Service
Fuel Testing & Polishing

Over the years fuel quality has been on the decline with regulations coming out of Washington.